HCL AppScan 360º (IBM AppScan)
Fast, Accurate, Agile, Application Security Testing
What can HCL AppScan (IBM AppScan) do for your company?
HCL AppScan is an application security testing platform that helps software developers identify and remediate vulnerabilities by leveraging artificial intelligence and machine learning to enforce security best practices and compliance.
AppScan's powerful static, dynamic, interactive and open source scanning engines can be used at any stage of the development lifecycle to test web applications, APIs and mobile apps to accelerate development and reduce vulnerability remediation time.
AppScan's scanning engines are maintained and continuously updated by experienced security researchers to stay current with new technologies, vulnerabilities and attack vectors.
IBM is also offering a new bundled offering under a new usage model that changes the way you can use and deploy DevOps software. The new offering simplifies your planning for the adoption and growth of key IBM DevOps products.
HCL AppScan 360º (IBM AppScan) - Product Overview
HCL AppScan CodeSweep is a free to use security tool, designed for beginners and professional developers alike who need a quick, simple, and platform-friendly program. HCL AppScan CodeSweep enables developers to write better code. Every time your code is saved, CodeSweep will:
Find vulnerabilities




Educate you on potential security problems and mitigation strategies




Automatically fix your code when possible
Add HCL AppScan CodeSweep action to any GitHub project. Once installed, CodeSweep will:
Identify dangerous code in any Pull request




Educate you on potential security problems and mitigation steps, allowing for team collaboration on creating a fix
Key HCL CodeSweep features
AppScan's SAST Scanning Engine
Secure as you code with our new AutoFix feature
Support for over 30+ languages
Easy Integration with AppScan on Cloud
On the fly security testing
HCL AppScan Supported Languages
HCL has invested in your success. With over 20 years of experience in the Application Security industry, HCL AppScan offers one of the largest list of supporting code languages in the application security market.
HCL AppScan tool V10 Release - Empower Your Application testing
These are exciting days for HCL AppScan tool! We're excited to announce the release of HCL AppScan tool in version
10, your single solution for application security testing and management activity. AppScan tool integrates directly into your software development lifecycle tools and DevOps toolchains and processes. The solution is generally available, and you can request a complimentary demo of it here.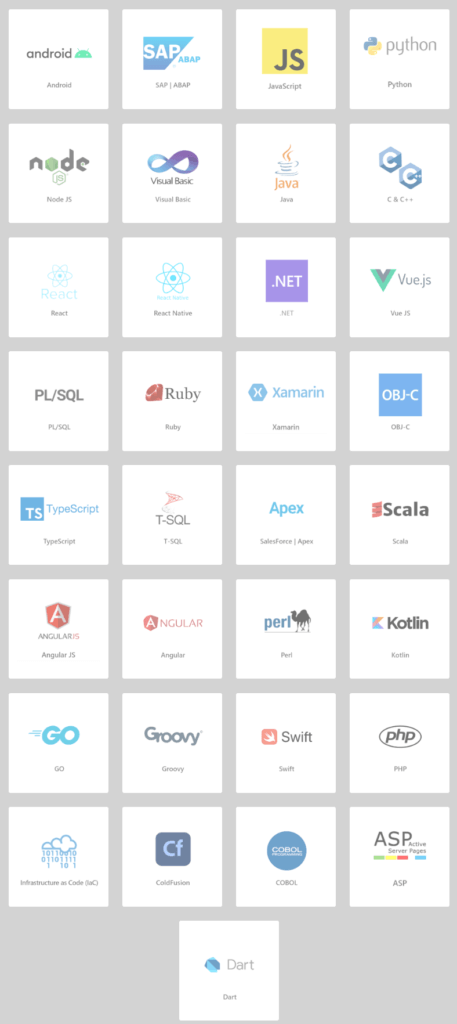 related to HCL AppScan 360º (IBM AppScan)​
Please send us your contact details and we will get in touch with You